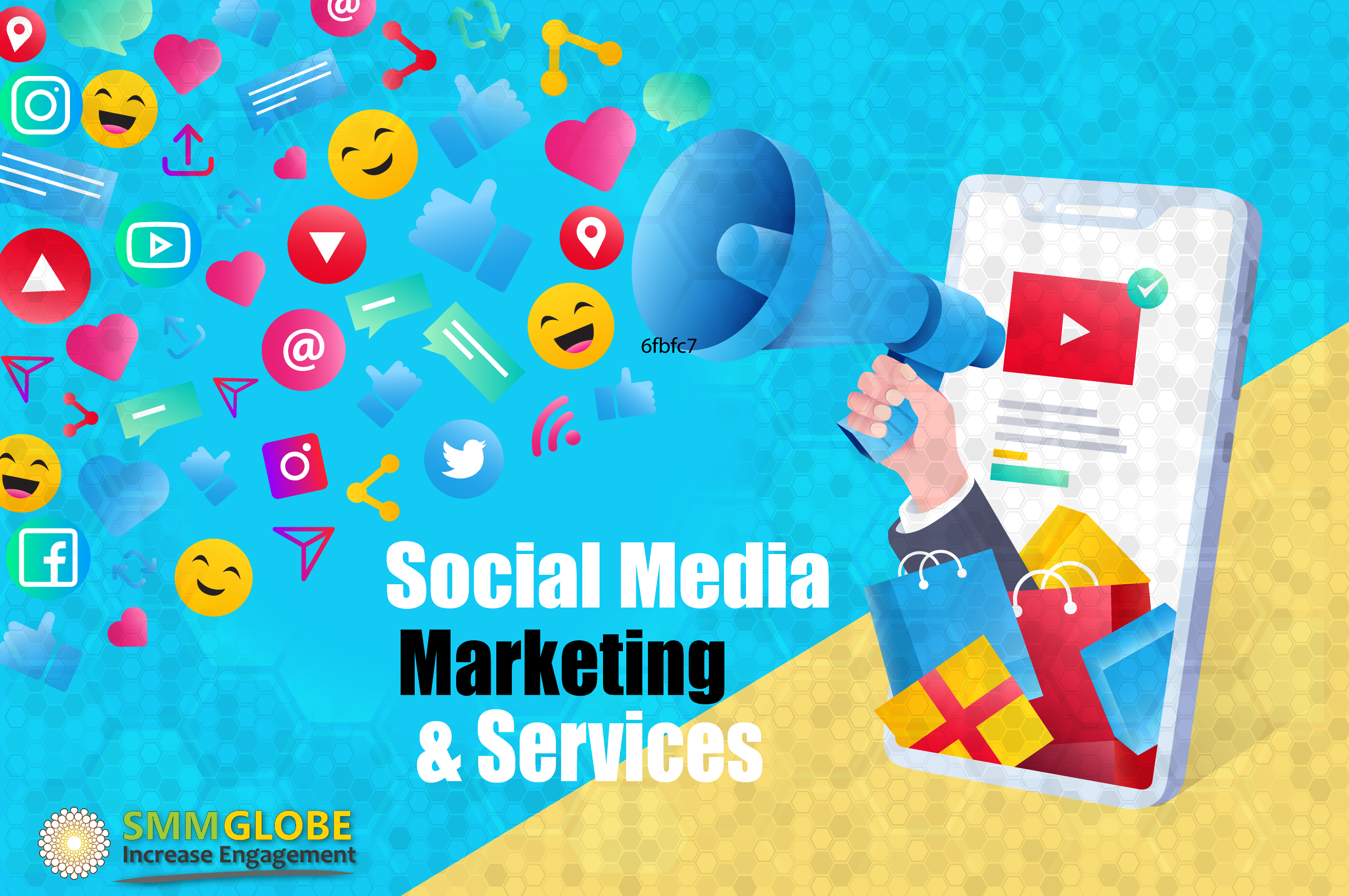 Why are its social media marketing services so effective for your business growth?
Social media marketing platforms are incredibly crucial in terms of increasing brand exposure, sales, and conversions. The success of a company is entirely dependent on its marketing efforts. Gone are the days when traditional marketing was sufficient. Digital marketing is now an absolute necessity. Yes, increasing your internet presence is vital. Your products should be pushed all over the world, and you should be able to take your brand to the next level. As a result, it will only be possible if the most effective promotional team is hired. There are numerous ways to promote your business, but social media is the most effective.
Knowing Your Target Audience Through Social Media Can Be Helpful
A social media profile is an excellent resource for learning about your target audience, allowing you to successfully reach out to them with material that may be of interest. Social media has become a part of our daily lives, and it is simple to learn what individuals like, where they live, and what they're passionate about. It could help to boost your marketing strategy if done appropriately.
Boost Organic SEO Efforts using Social Media
Social media is a powerful method for quickly contacting a huge number of individuals. You may boost your visibility and chances of being noticed in Google search results by using social media.
Because the digital world has evolved into a multi-dimensional marketplace for many industries, firms' thinking and actions must now adopt a more holistic approach to marketing initiatives. In this aspect, social media can be a useful tool. Businesses can use social media to reach out to potential consumers and stay in touch with them.
Marketing on Social Media
Are you interested in learning more about Social Media Marketing Services and how they may help your business? Most of your audience segments are now using social media in some capacity. Marketing services assist you in reaching them with advertisements and other content that persuades them to buy.
Social media marketing entails marketing your products and services using social media platforms and networks. However, there is a lot that goes into the process, beginning with a game plan and finishing with analytics. These indicate the effectiveness of your strategy.
Social media marketing services might be a lifeline for struggling firms. A vendor collaborates with you to create and implement effective social media and content marketing strategies. They also inform you of what is functioning and handle ad publishing and placement.
Let's take a look at what these services may achieve for your business.
Social Media Marketing Services can include any or all of the following:
strategy and preparation
Publishing and media strategy
Engagement and response rates are being tracked
Analytics and reporting
Purchases of advertisements
User-Generated Content
strategy and preparation
This is the point at which social media marketing truly begins. Before you can create and publish content, you must first define your goals. This service also assists you in determining who your target audience is and which social media channels they prefer.
However, the material you develop and where you publish it should be consistent with your entire strategy. For example, do you want to raise product awareness or influence consumers' perceptions of your brand? Or perhaps you are ambitious and want to accomplish both.
Publishing and media strategy
Once you have determined your social media content objectives, you will need to establish the type of content required. The services of publishing and media planning include determining where to publish various types of material.
For instance, you may wish to employ both blog entries and videos to raise awareness. A vendor assists you in narrowing this down depending on the strengths of various formats. Plus, they are aware of the locations where your target audience is most likely to view and interact with this content.
It may be Instagram, Facebook, or YouTube. A service provider will create a content calendar and determine its placement.
Engagement and response rates are being tracked
A social media marketing vendor can also manage the time-intensive task of social listening. This includes how consumers react to your content and posts. For example, are they watching, reading, and commenting on it?
What are individuals saying, and how are stock prices? Social listening can also cover what your target demographic is saying about your competitors' online material.
Analytics and reporting
After publishing your work, you'll likely be curious about feedback. This can be understood through the use of analytics and reports. You can see how popular a video was online, how many times it was shared, and how long people watched it for.
Your blog's bounce rate and traffic sources will be revealed. When you pay to have a social media post promoted, you can see exactly how your money was spent. In addition to analytics on conversion and CPC rates for blog articles containing CTAs, you will also receive analytics on the posts themselves.
Purchases of advertisements
Social media is more than just posting and sharing stuff. It's also a platform to promote your company's products and services. Have you ever come across a clickable ad while going through your feed?
That ad was created specifically for its current viewers by someone who then paid to have it displayed to them. Social media marketing agencies will handle the creation and placement of your ads. Alternately, you can design the ads yourself and give the files to your vendor.
User-Generated Content
In addition, some businesses count on material provided by their target demographics. The more user-generated material you post and share, the more credible and genuine your brand will appear to consumers. People are more likely to buy from you or utilize your items if they see others endorsing them or making use of them.
It's human nature to put more stock in the thoughts and arguments of those who share similar traits. They get recommendations from their social circles, both offline and online. Even greater mistrust is aroused when a corporation boasts about how "excellent" its products and services are.
Commonly, people will remark things like, "Naturally, they all claim that it is superior. They're attempting to make a sale and get money out of me." The feedback from actual customers, however, changes the song.
Concluding Remarks
Businesses can gain a lot from utilizing social media marketing services. The first is that you may avoid becoming overwhelmed by the complexity of social media without leaving your current responsibilities. The professionals are here to help you out.
You can help businesses make smart, effective use of social media with your feedback on their marketing efforts. Accessible options include conceptualization, publication, media buying/placing, social listening, analytics, and advertisement generation. Social media marketing agencies can be useful adjuncts to in-house marketing departments.